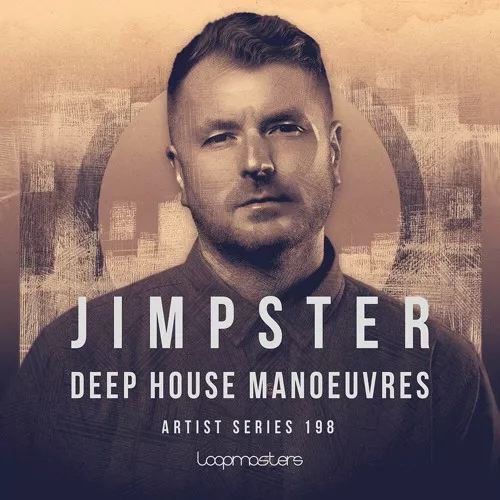 FANTASTiC | 01 April 2023 | 471 MB
Loopmasters 的"Jimpster:Deep House Manoeuvre"是 Jimpster 的第一个官方样本库,长期的粉丝不会对这个华丽的首次亮相感到失望。 借助这个 100% 免版税的软件包,您可以期待对您的音频工具进行大规模强化。
制作人、DJ、混音师、厂牌老板、品味制造者。 杰米·奥德尔 (Jamie Odell) 身兼数职,而且戴得很好。 在他的 Jimpster 别名下,他已成为当今最受尊敬的 deep house 艺术家之一。 从他的英国基地开始,Jimpster 不经意间成为了原汁原味的 house 声音的旗手和守护者,并将这面旗帜带到了世界的四个角落。
尽管 Jumpin' & Pumpin' 的早期发行可追溯到 1991 年,但正是他开创性的首张 LP"来自中心的消息"确立了 Jimpster 在 90 年代后期成为著名艺术家的地位。 这张 LP 为 Coldcut、Kirk Degiorgio、Lamb、Airto Moreira 和 Bob Marley 等不同的艺术家带来了广泛的赞誉和合作与混音邀请。 从那以后,音乐一直稳定而持续地流动,主要是在 Freerange 上,2006 年在 Ben Watt 开创性的 Buzzin Fly 标签上的短途旅行"Square Up"被证明是一个(临时)将伦敦的 deep house 图标转移到另一个。 ¨
2017 年被证明是他最强大的一年,他的 Silent Stars LP 在 4 月下降,Adam Port 和 Kerri Chandler 的混音造成严重损害,他为 Suol 制作的 Step By Step 曲目出现在无数排行榜上,并在 Traxsource 上连续数月位居榜首。 最近,我们看到他以 Burning Up 的形式在舞池中大放异彩,以及 Bawrut 的 More Cowbell 的巨大混音。 他今年 2 月推出的 One EP 证明了他仍然有能力通过深情的触感传递舞池瑰宝,受到 Jamie 3:26、DJ Spinna、Osunlade 和 Opolopo 等人的喜爱。
由于 Jimpster 仍在 Output(纽约)、Womb(东京)和 Watergate(柏林)等全球知名热点地区开展业务,一系列新音乐即将推出,包括新 LP 以及近 30 年的经验可供借鉴 ,我们清楚地看到,那团火还是一如既往地熊熊燃烧。
"这是我第一次尝试样品包,我发现这个过程比我预期的要愉快得多! 第一步是根据我个人喜欢和不喜欢样本包的哪些方面以及我认为对用户最有用和最有启发性的内容来决定包含哪些内容。
我经常被问到是什么帮助定义了我的作品声音,我觉得 Fender Rhodes、Juno106 和 Roland TR808 的组合在我自己的声音调色板中发挥了关键作用,所以我想加入大量和弦、刺曲、音乐循环和我最喜欢的节奏 硬件机器。 我还想专注于制作许多有节奏的顶级循环,即打击乐、踩镲、拍手,所有这些都以一种生动、有机的感觉进行编程和录制,以捕捉那种将生命带入节奏的松散感。
在一些鼓声和打击乐声音中,您可能会在样本的开头发现一点空间,这些空间是有意以这种方式编辑的,以提供额外的"空气",有助于摆脱过度量化的感觉。 我没有制作完整的循环"套件",这些循环全部组合在一起以有效地制作出轨道的"完整"快照,而是制作了更大范围的音乐循环,包括刺、过滤琶音、深垫和弦乐,这样你就可以 找到灵感,然后进行调整和编辑以制作出新鲜独特的东西。
享受这些声音的乐趣,我期待听到它们如何在您自己的作品中发挥作用!
杰米"
'Jimpster: Deep House Manoeuvre' by Loopmasters is Jimpster's first official sample library, and long-time fans will not be disappointed with this gorgeous debut. Expect a massive reinforcement to your audio tools with this 100% royalty free package.
Producer, DJ, remixer, label boss, taste-maker. Jamie Odell wears many hats and wears them well. Under his Jimpster alias, he has become one the most revered deep house artists operating on the scene today. From his UK base, Jimpster has inadvertently become a standard-bearer and custodian of the authentic house sound, and carries this flag to the four corners of the world.
Despite early releases dating right back to 1991 on Jumpin' & Pumpin', it was his seminal debut LP 'Messages From The Hub' which established Jimpster as an artist of note back in the late 90's. This LP brought critical acclaim and invites for collaborations and remixes for artists as diverse as Coldcut, Kirk Degiorgio, Lamb, Airto Moreira and Bob Marley. The music has flowed steadily and consistently since then, mostly on Freerange, with the 2006 excursion 'Square Up' on Ben Watt's seminal Buzzin Fly label proving to be a (temporary) transfer of one London-based deep house icon to another.

2017 proved to be one of his strongest yet with his Silent Stars LP dropping in April, remixes for Adam Port and Kerri Chandler causing serious damage and his Step By Step track for Suol appearing in countless charts and holding the top spot on Traxsource for months. More recently we've seen him dropping serious heat for the dance floor in the form of Burning Up as well as a huge remix of Bawrut's More Cowbell. His One EP from February this year proved he still has a knack for delivering dance floor gems with a soulful touch receiving love from the likes of Jamie 3:26, DJ Spinna, Osunlade and Opolopo to name a few.
With Jimpster still doing the business at globally renowned hotspots like Output (New York), Womb (Tokyo), and Watergate (Berlin), a slew of new music on the way including a new LP and with almost three decades of experience to draw on, we see clearly that the fire is still burning as brightly as ever.
"This is my first attempt at a sample pack and I found the process a lot more enjoyable than I was expecting! The first step was to decide on what to include which I based on what I personally like and dislike about sample packs and what I feel would be most useful and inspiring to the user.
I often get asked what helps define my production sound and I feel the combination of Fender Rhodes, Juno106 and Roland TR808 play a key part in my own sonic palette so I wanted to include plenty of chords, stabs, musical loops and rhythms from my favourite hardware machines. I also wanted to focus on producing a lot of rhythmic top loops, i.e percussion, hi-hats, claps, all programmed and recorded with a live, organic feeling to capture that looseness which brings life to a groove.
On some of the drum and percussion sounds you may find a little space at the start of the samples which is intentionally edited that way to give that extra bit of 'air', helping to get away from an overly quantised feel. Rather than producing complete 'kits' of loops which all fit together in key to effectively produce a 'complete' snapshot of a track, I've produced a larger variation of musical loops including stabs, filtering arpeggios, deep pads and strings so you can find inspiration and then tweak and edit to make something fresh and unique.
Have fun with the sounds and I look forward to hearing how they can play a part in your own productions!
Jamie"
home page
资源下载
此资源购买后100天内可下载。微信号:musicyoupin