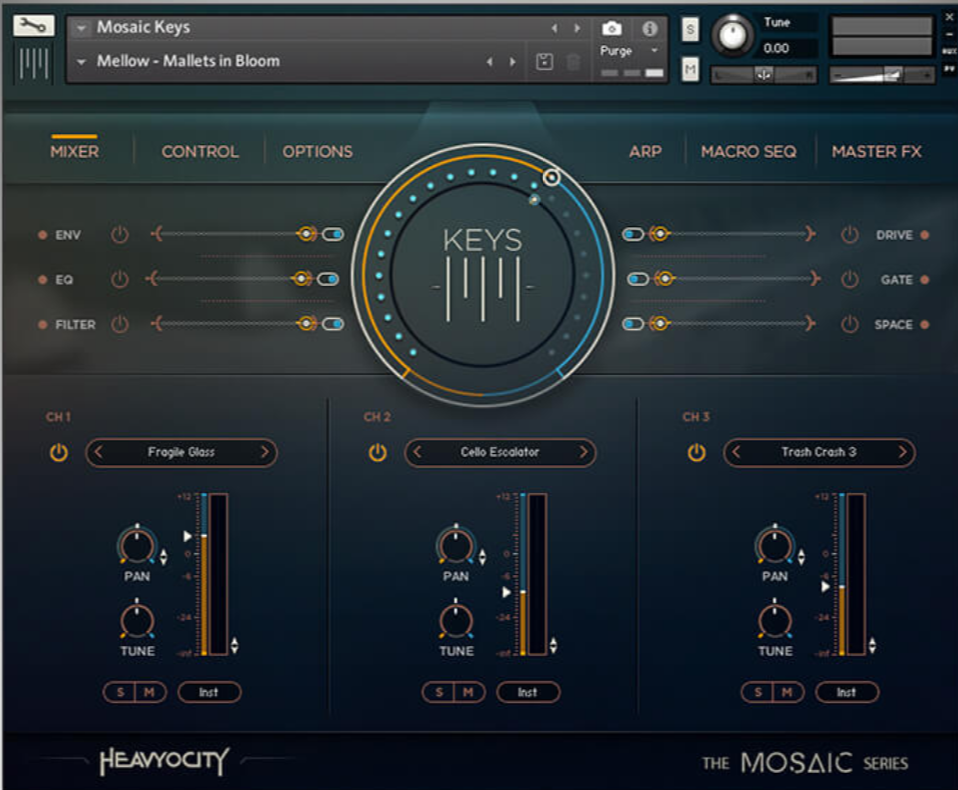 Heavyocity Media announces the release of Vocalise 2, the thrilling sequel to their award-winning GRAVITY Pack, Vocalise. With a lineup of world-class singers and a stirring collection of tempo-synced vocal content, Vocalise 2 delivers more than 3GB of pure vocal inspiration for composers and producers of all genres. Featuring a diverse array of all-new sound sources, including vocal pads, phrases, and a truly innovative collection of rhythmic pedals and motifs, Vocalise 2 elevates the mission of the original to a whole new sonic plateau. Re-discover the evocative power of the human voice with Vocalise 2.
Vocalise 2 will be available for free with the purchase of GRAVITY: Modern Scoring Tools until July 25, 2017."The original Vocalise was both critically and publicly acclaimed," said Dave Fraser, Partner and Sound Designer, Heavyocity. "But we were excited to up the ante with new features, new performances, and totally new content."Recorded at Heavyocity HQ in NYC, the award-winning Heavyocity sound design team has leveraged world-class performances from world-class vocalists, to build an inspiring instrument from the ground up. Cinematic phrases and contemporary rhythmic pedals were captured in pristine detail to inspire and elevate musicmakers of every style and format. These totally modern and completely unique performances laid the groundwork for the Heavyocity team to create an all-new instrument while still channeling the power and emotion of the original.
As a "powered-by-Kontakt" instrument, Vocalise 2 offers all playback and sound-shaping functionality through the full version of Kontakt or the free Kontakt 5 Player. GRAVITY Packs offer a diverse array of independent expansion libraries housed in Heavyocity's critically-acclaimed GRAVITY: Modern Scoring Tools engine. Use of these packs do not require the purchase of GRAVITY: Modern Scoring Tools.
Tech Specs
•3.4 GB uncompressed (2.6GB compressed)
•700 Sound Sources
•192 Tempo-Synced Melodic Phrases (comprising four different keys)
•24 Tempo-Synced Multi-Sampled Syllabic Pedals
•48 Tempo-Synced Remixed (chopped and stuttered) Motifs
•10 Dynamic and Moving Vowels
•10 Three-Channel Complex Pads (channels available in individual presets as well)
•48 Unique Vocal Scapes (ambient beds)
•200+ Snapshots
•300+ Motion Presets (NKA's)
•190+ NKIs
•Motion page for advanced volume, pitch, and pan pattern creation
•Playable Trigger FX™ for real-time control
•Does NOT require Gravity
•Powered by the Kontakt 5 Engine
•Kontakt 5 (Player) ver 5.6.8 or higher
容量:3.8G