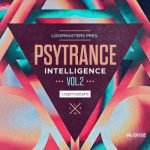 1.52 GB
Loopmasters展示了Psytrance Intelligence 2 –迷幻般的声音急促地跳入深夜,并从俄罗斯Psytrance大师Somnia进入人群!所有声音都100%免版税并针对您的幻觉作好准备,因此请准备降低电子能量和气氛的剂量!
Psytrance Intelligence 2带有超过1.5GB的psytrance风格的Loops,Hits,Synth Presets,MIDI和Sampler Patches-直接来自Somnia工作室,Somnia是世界上最大的psytrance Festivals的常规报道。包装内有Loops果酱,里面塞满了鼓鼓的低音,重击的鼓声,曲折的上装,广阔的电影,流畅的结构,深色的人声和令人惊叹的合成器-门控,琶音和音序完美无缺!
准备聆听超过140个单次采样的电音心跳通过您的静脉!期望找到精心制作的鼓,合成器,贝斯和FX,它们随时可以触发并完全锁定在整洁的Sampler Patches中,以使您聆听愉快!突破MIDI文件的另一端,并为Massive,Serum,Spire,Sylenth和U-he Hive提供了50个史诗的合成器预设!
对于Astrix,Bizzare Contact,Skazi,Neelix,Blastoyz,Vini Vici,Ace Ventura的粉丝,Psytrance Intelligence 2正是您需要的声音。从138-140BPM开始,Psytrance Intelligence 2非常适合Psytrance,Trance,Techno,EDM和更多流派!
详细而言,期望找到855个单独的24位Wav文件,从而可以找到1.69 GB的内容。包括278个循环,其中68个音乐循环,28个低音循环,27个Fx循环,24个军鼓循环,23个帽子循环,20个完整鼓循环,20个顶部循环,18个人声循环,17个踢鼓循环,15个电影鼓循环,12个组合鼓循环,3个快动循环,2个Tom循环和1个Click循环,其中98个鼓打击,70 Fx,24个Synth打击,20 Bass打击,15 Bass Loop多重,6个Bass多重和5个Synth多重,431 Rex包括567个打击包括NNXT,Halion,EXS24,SFZ和Kontakt的循环和81个采样器补丁。
与Loopmasters和Somnia一起,通过Psytrance Intelligence进入另一个维度!登录以下载免费的品尝包,并查看演示以了解更多信息。
Loopmasters present Psytrance Intelligence 2 – a searing rush of psychedelic sounds to trip into the night and entrance the crowd from Russian Psytrance guru Somnia! All sounds come 100% Royalty Free and primed for your sonic hallucinations, so prepare to drop a dose of electronic energy and atmosphere!
Psytrance Intelligence 2 comes with over 1.5GB of Loops, Hits, Synth Presets, MIDI and Sampler Patches in psytrance flavours – direct from the studio of Somnia, a regular headliner for the worlds biggest psytrance Festivals. Inside the pack are Loops jam packed with bubbling basslines, thumping drums, trippy tops, expansive cinematics, flowing builds, dark vocal chops and stunning synths – gated, arpeggiated and sequenced to perfection!
Prepare to hear a techno heartbeat pulsing through your veins with over 140 one shot samples! Expect to find meticulously produced Drums, Synths, Basses and FX, ready to be triggered and fully locked up into tidy Sampler Patches for your listening pleasure! Break on through to the other side with MIDI files and 50 epic synth presets are included for Massive, Serum, Spire, Sylenth and U-he Hive!
For fans of Astrix, Bizzare Contact, Skazi, Neelix, Blastoyz, Vini Vici, Ace Ventura, Psytrance Intelligence 2 is exactly the dose of sounds you need. From 138 – 140BPM Psytrance Intelligence 2 is ideal for Psytrance, Trance, Techno, EDM and more genres!
In detail expect to find 1.69 GB of content with 855 individual 24 Bit Wav files. 278 Loops are included with 68 Music Loops, 28 Bass Loops, 27 Fx Loops, 24 Snare Loops, 23 Hat Loops, 20 Full Drum Loops, 20 Top Loops, 18 Vocal Loops, 17 Kick Loops, 15 Cinematic Drum Loops, 12 Buildup Drum Loops, 3 Snap Loops, 2 Tom Loops and 1 Click Loop, 567 One Hits are included with 98 Drum Hits, 70 Fx, 24 Synth Hits, 20 Bass Hits, 15 Bass Loop Multis, 6 Bass Multis and 5 Synth Multis, 431 Rex Loops and 81 Sampler Patches are included for NNXT, Halion, EXS24, SFZ and Kontakt.
Join Loopmasters and Somnia on a journey into another dimension with Psytrance Intelligence! Log in to download a free taster pack, and check out the demos to hear more.