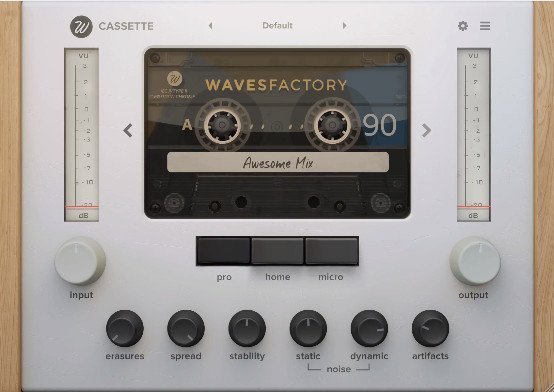 File Size : 213 MB
REWIND BACK IN TIME WITH CASSETTE.
盒式磁带是一种音频插件,可赋予经常被破坏的记录介质以独特的特征和音色效果。一种提供与众不同的声音,而且我很喜欢的声音。这不是磁带机,这是时间机。
---
IT'S IN OUR DNA
An entire generation heard the music that shaped their lives on cassette tape.
I grew up listening to them at home, on the car or on a walkman.
They are not perfect, in fact, they are far from perfect.
That's what I love about them.
A LOVE LETTER TO SIMPLE THINGS
This is my tribute to the sound that shaped my childhood.
I discovered the passion for music between quirks and random fluctuations.
Watching the meters move as I sung into an old microphone.
Red peaks and analog saturation. Rewind, listen again
No pencil needed
Cassette is an audio plugin that emulates the sound of vintage cassette tapes and decks. It has been carefully modelled after exhaustive analysis of a high number of sound signals recorded into real tapes. As a result, we get the same sound and behaviour of the original units.
Magnetic tape is not a sterile media. Because of that, it will impart its own sound signature to signals recorded into it. These include a different frequency response, frequency dependent saturation, high-frequency compression, hiss, asperity noise and much more.
Reproduction systems will also induce their fingerprint: wow, flutter, random high-frequency loss, crosstalk between channels, stereo unbalances and other.
All of these little quirks and random fluctuations have been modelled meticulously. Cassette imprints instant nostalgia, movement and analog feel all around in its path.
Whats New :
First Release