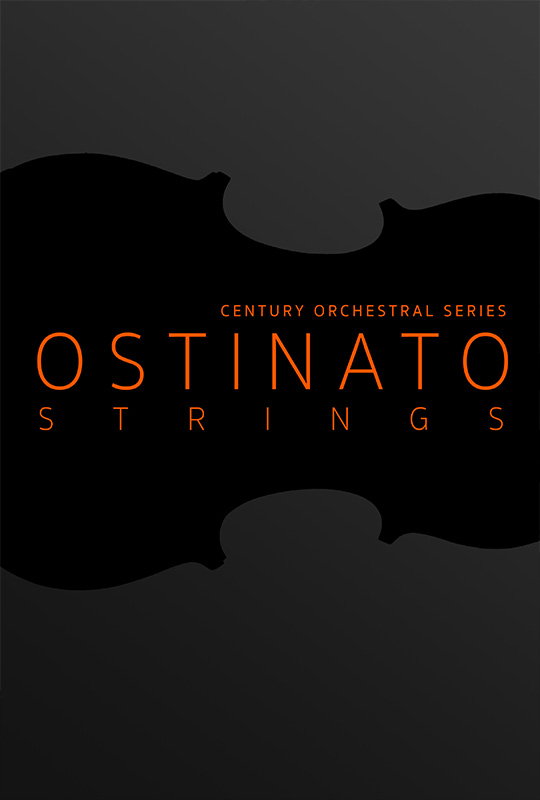 大小:10.6 GB
Century Ostinato琴弦由奥斯卡奖,TEC基金会,G.A.N.G和D3获奖作曲家Troels Folmann制作。
该库包含四个针对小提琴,中提琴,大提琴和贝司的超深采样Ostinato部分。它旨在涵盖从慢速,轻度到快速和强壮的所有Ostinato模式。 Ostinatos被记录为传统的多样本和独特的ostinato样本。多重采样包含三种类型的Spiccato(单,双,三重),Marcato等。Ostinato采样以慢,中,快和非常快的四种速度录制–并以多种动态进行记录,您可以轻松地对其进行控制Modwheel。
Century Ostinato琴弦包含20,700多个Ostinato样本和4个麦克风位置,包括混合,近/密,DECCA和远/宽。这使您可以完全控制房间和声音。无论您需要封闭的,类似室内的声音还是更丰富,更完整的交响体验。 Ostinatos的录音也与我们的Century String和Brass系列所使用的演奏者,指挥家和华丽的大厅相同。
但最重要的是Century Ostinato琴弦易于使用,可演奏且充满生命。它为弦乐创作注入了新的活力,并允许前所未有的完全逼真的弦乐Ostinatos。
短音丰富
要创建网站吗?查找免费的WordPress主题和插件。
Century Ostinato琴弦旨在以任何可能的方式涵盖电影短音。首先,我们记录了Spiccato的三种类型(单,双冲程,三重音),这允许使用更高级的谐波数字。这些也以循环方式记录。但是,甚至更广泛地,我们记录了从慢速,中速到快速和超快四种类型的Ostinato模式。 Ostinatos无缝适应您的DAW主机速度。慢速Ostinatos的录制方式更加流畅-快速快Ostinatos的节奏感更强。所有的Ostinatos也被动态记录-这意味着您可以通过Modwheel控制速度动态。像钢琴一样弹奏即可。
模块化世纪
要创建网站吗?查找免费的WordPress主题和插件。
我们的Century Ostinato琴弦与Century系列的其余部分都记录在同一大厅内。相同的球员。相同的导体。工程师和麦克风位置相同。所有Century库都设计为模块化库。一切旨在一起工作。所有Century图书馆均在同一大厅记录,并具有相同的麦克风设置和核心发音。这样,您可以通过结合Century Stings,Harps和Century Brass库来构建自己的模块化乐团。
4个麦克风阵列
要创建网站吗?查找免费的WordPress主题和插件。
Century具有高度可定制的声音,带有4组原始麦克风位置,可为您提供所需的任何角度。也许您只是想要一个简单的"最佳位置",将我们所有麦克风的视角融合在一起?拉近距离的麦克风以获得超紧的低端,从而获得极快的Ostinatos!也许您需要5.1混音或经典混音?好吧,Century拥有Decca和Wide / Far麦克风阵列都可以提供帮助。只需在一个简单,轻松但先进的环境中提供所有功能,就可以立即访问所有4个麦克风阵列以及访问所有关节。
世纪GUI
要创建网站吗?查找免费的WordPress主题和插件。
Century Ostinato琴弦具有大家都熟悉和喜爱的熟悉的Century GUI。专为无缝工作流程而设计,只需单击几下即可轻松访问所有接口。空插槽允许您选择所需的关节,只需双击即可访问关节的完整列表。每个插槽都会自动分配给一个按键开关(如果需要,也可以分配给CC),因此您可以在几秒钟内从字面上创建多达10个关节的高级关节矩阵。方便易用,直观易懂,是世纪!
•20.700个样本。 20GB硬盘(压缩到12GB)
•4个高级麦克风位置(混合,Decca,Close和Far)
•带有4种不同类型的Ostinatos(慢速至快速)的Ostinato控制
•三种不同类型的Spiccato(单,双和三重奏)
•6把小提琴,6个中提琴,4个大提琴和4个低音
•带有内置发音矩阵的自定义浏览器
•自定义卷积,麦克风,均衡器和混沌效果器
•产品仅作为直接下载提供
•需要Kontakt 5.7(或更高版本)的完整零售版
Century Ostinato Strings was produced by Academy Award, TEC Foundation, G.A.N.G and D3 award-winning Composer Troels Folmann.
The library contains four Ultra Deep-Sampled Ostinato sections for both Violins, Violas, Cellos and Basses. It was designed to cover all types of Ostinato patterns from the slow, gentle to fast and forte. The Ostinatos were recorded both as traditional multi-samples and as unique ostinato-samples. The multi-samples contains three types of Spiccato (Single, Double, Triplet), Marcato etc. The Ostinato-samples were recorded at four different tempos slow, medium, fast and very fast – and at multiple dynamics, which is simply controlled on your modwheel.
Century Ostinato Strings contains over 20.700 Ostinato Samples and 4 Microphone positions, including Mixed, Close/Intimate, DECCA and Far/Wide. This gives you complete control over the room and sound. Whether you need a close, chamber like sound or a more rich and full symphonic experience. The Ostinatos were also recorded with the identical players, conductor and same gorgeous hall used for our Century String and Brass collections.
But most importantly Century Ostinato Strings is easy to use, highly playable and infused with life. It breathes a new soul into string writing and allows for completely realistic String Ostinatos like never before.
Short Note Abundance
Want create site? Find Free WordPress Themes and plugins.
Century Ostinato Strings is designed to cover filmic short-notes in any way possible. First we recorded three types of Spiccato (Single, Double-Stroke, Triplets), which allows for more advanced harmonic figures. These were recorded in round-robin fashion too. But even more extensively we recorded four types of Ostinato Patterns from Slow, Medium to Fast and Ultra Fast. The Ostinatos seamlessly adapts to your DAW host-tempo. The Slow Ostinatos are recorded in more flowing fashion – where as Fast Ostinatos ones have a more bouncy/action type of feel. All the Ostinatos were also recorded dynamically – meaning that you can control the velocity dynamics via modwheel. Just play it like a piano and you are set.
Modular Century
Want create site? Find Free WordPress Themes and plugins.
Our Century Ostinato Strings were recorded in the same hall as the rest of our Century Series. The same players. The same conductor. The same engineer and microphone positions. All Century libraries are designed as modular libraries. Everything designed to work together. All the Century libraries were recorded in the same hall and with identical microphone setups and core articulations. This way you can build your own modular ensembles by combining both Century Stings, Harps and Century Brass libraries.
4 Microphone Arrays
Want create site? Find Free WordPress Themes and plugins.
Century has a Highly customizable sound with 4 arrays of pristine microphone positions offer you any angle you want. Perhaps you just want an easy, "sweet spot" Mix of all our microphones perspectives? Pull in the close microphones to get an ultra tight low end for extremely fast Ostinatos! Maybe you require a 5.1 mix or perhaps a classical mix? Well, Century has both Decca and Wide/Far microphone arrays to help with that. With everything offered in a singular, easy, but advanced environment, instant access to all 4 microphone arrays, and access to all articulations are all but a click away.
Century GUI
Want create site? Find Free WordPress Themes and plugins.
Century Ostinato Strings features the familiar Century GUI you all know and love. Designed for a seamless workflow all the articulations can be easily accessed with a few clicks. The empty slots allow you to choose the articulations you need, just double click to access the full list of articulations. Every slot automatically gets assigned to a key-switch (or CC if you prefer), so you can literally create an advanced articulation matrix of up to 10 articulations in just a few seconds. It's accessible it's intuitive it's Century!
•20.700 Samples. 20GB HDD (compressed to 12GB)
•4 Advanced Microphones Positions (Mixed, Decca, Close & Far)
•Ostinato Control w/ 4 Different Types of Ostinatos (Slow to Fast)
•Three Different Types of Spiccato (Single, Double and Triplets)
•6 Violins, 6 Violas, 4 Cellos & 4 Basses
•Custom Browser w/ Built-In Articulation Matrix
•Custom Convolution, Microphones, EQ and Chaos FX
•roduct only available as Direct Download
•Full Retail Version of Kontakt 5.7 (or later) Required